Looking for a Visa Business Credit Card that fits you?
The Solutions North Bank Visa Business Credit Card has the benefits
you need.
Controlled Spending
Manage your company's cash flow conveniently and efficiently with a VISA@ Business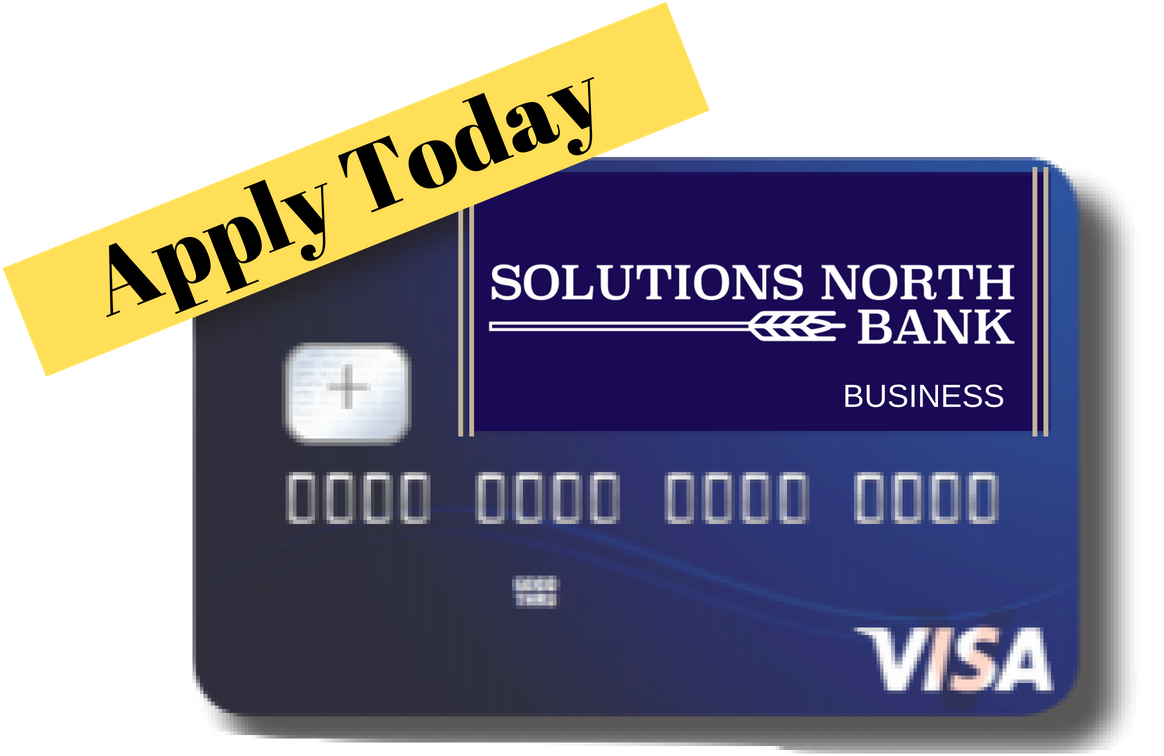 Card. Its flexibility allows you to preset spending limits for each employee cardholder. Online account information helps you monitor available funds 24/7. Detailed monthly statements and reports itemize your business expenditures to help you track expenses.
eZBusiness
Our online web tool gives company administrators the ability to better manage your credit cards. Administrators can view all cardholder accounts and statements, make payments, manage credit lines, emulate other company admins or cardholders and much more. To receive more information and an enrollment form, check the box on the application.
Secure Transactions
Fraud monitoring helps detect suspicious activity early. Visa@ Zero liability protects against unauthorized card use and grants provisional credit.
Worldwide Acceptance
The Visa@ Business Card gives you international buying power. Use it everywhere Visa@ is accepted. purchase office equipment, order supplies online or dine with clients.
Premium Services*
Protect your business with the following Visa@ Business Card services:
Purchase security
Extended warranty protection
Auto rental insurance
Travel and emergency services
Travel accident insurance up to $150,000
AutoPay program
Online access at mycardstatement.com
Visa@ Zero Liability
Visa@ Liability Waiver
Customer service for Solutions North Bank Credit Cards through Banker's Bank of Kansas is available 24 hours a day by calling 1-800-423-7503
APPLICATION NOTES
Please print ALL PAGES of application document.
Each applicant should complete and sign a separate application.
Mail signed application to:
Bankers' Bank of Kansas Service Center
P.O. Box 20810
Wichita, KS 67208-6810
or fax to (316) 683-3510